Wellness starts with one sip
Small wins Big glow
Encourages you to finally master the elusive task of personal hydration
Recognized for its excellence, Water.io's technology was selected by PepsiCo to develop and commercialize the Gatorade Smart Gx Bottles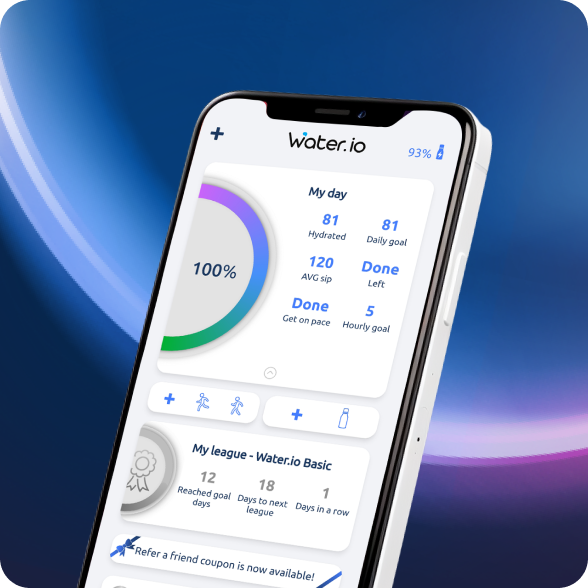 -1-
Set your plan
Create a personalized hydration plan according to your body and daily activity. It's not about just drinking more, it's about drinking what your body's needs to thrive.
-2-
Stay on the green
Sip by sip, enjoy the process of working towards your hydration goal with glowing indications that ensure you're well on your way to wellness.
-3-
Reach the rainbow
When you reach the rainbow and meet 
your daily hydration goal, there's no better feeling than achievement you made happen.
Better Performance
Stay hydrated during intense workouts like running or functional training, to prevent muscle cramps, improve flexibility, and boost energy.
More Calm
Studies have shown that drinking sufficient water can lift your mood and improve your sense of wellbeing
More Productive
Hydrating your brain with water can enhance cognitive performance, sharpen focus, and boost energy.
Striving to be better, together
Join our Glowing community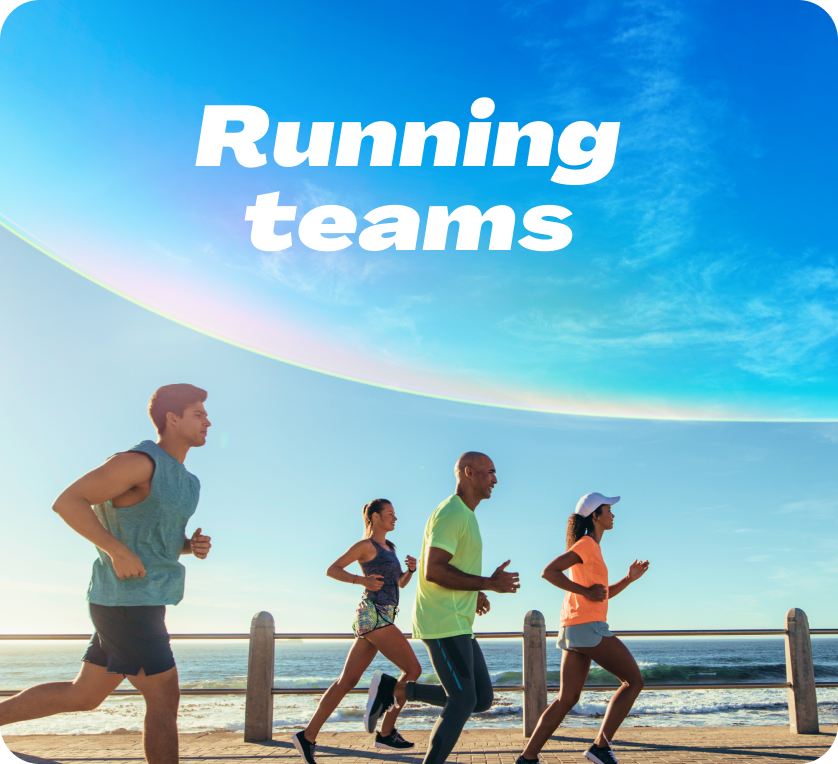 Share your thoughts with our community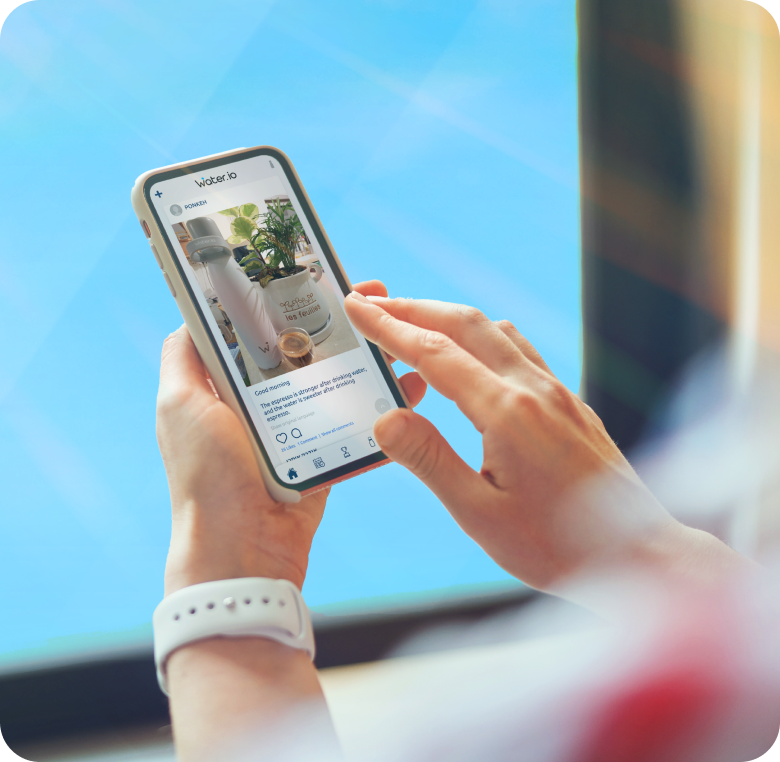 Share your progress with friends and family
I never thought I'd buy something like this, but I got it as a gift from my husband. I fill it up and drink from it everywhere! The very surprising result is that I drink more. It's a really pleasa...
Efrat
Drinking water has always been my thing, but ever since I got the smart bottle, I completely understand its importance in my life and my water-drinking habits.
Natalie
I feel healthier, and my systems work better. This bottle compels me to drink, but in a good way. Something inexplicable drives me to drink when the bottle blinks. Thank you for the genius tec...
Dan